Cien Años de Soledad larp
Jump to navigation
Jump to search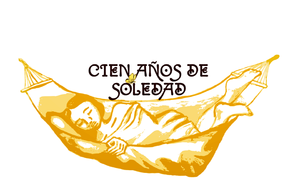 Cien Años de Soledad larp is a Czech experimental larp introduced in 2016 and played multiple times since then.
Summary
Cien Años de Soledad larp is inspired by the book One Hundred Years of Solitude by Gabriel Garcia Márquez. The game is trying to explore specific experience and culture of the South American people in drastic changes during one hundered of years it describes. It connects mythical stories with everyday life through intimate stories of one family. To achieve the feeling of the book and magical realism as a genre it uses several game design techniques.
Statistics
The production had 31 players in one game of cca 30 hours. Before the game, there are few hours of workshops to learn to use specific game techniques and play style fitting with the mood of the game. There were 4 runs in Czech Republic - two more should be run in 2019. Participation fee in Czech Republic was cca 80 EUR per run, food and accommodation (camp style) included.
Techniques
Game design choices
Articles
Authors
Sarah Komásová
Lukáš Brychta
Tomáš Hampejs
External Links